This post is about Shoes. We researched the 10 best sustainable, green or vegan shoe Brands. Most of brands are produced with sustainable Materials like natural rubber. Some Brands are also produced under fair working conditions. If you want to know more please check Details on the companies Websites.Like always we kindly ask you to vote for your favorite brand. if you think we missed a brand, please add the Name in the comments field.
The 10 Best Sustainable Green Shoe Brands
This list is all about shoes. Sustainable Materials and Fair Productions these are our 10 best.
Sep 15, 2017 - veja-store.com -

0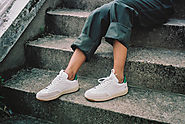 Veja official website. Shop for Veja ecological sneakers, bags and accessories, and find out about our project at Veja-Store.com
Sep 15, 2017 - po-zu.com -

0
Po-Zu make stylish shoes for everyone by combining supreme comfort with ethical & sustainable manufacturing processes. Choose shoes with a good sole.
Sep 15, 2017 - eknfootwear.com -

0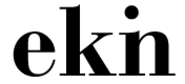 WALKING CLEAN IN A DIRTY WORLD
GET STARTED
Sep 16, 2017 - swedishhasbeens.com -

0
Official Swedish Hasbeens Webshop featuring the whole range of ecologically prepared natural grain leather wooden clogs, natural rubber shoes and bags. The vegetable tanned shoes and bags are still handmade with respect for people and the environment in the old traditional way, and in small factories that have made shoes for decades. Sustainable production, high quality natural materials, strong colors and great daring retro-fashion. Swedish Hasbeens - Better Shoes For A Better World.
Sep 16, 2017 - beyond-skin.com -

0
Beyond Skin UK is a luxury designer cruelty-free vegan footwear brand selling vegan shoes and vegetarian shoes made from non leather, we ship worldwide.
Sep 15, 2017 - elnaturalista.com -

0
Shoes El Naturalista, footwear for tireless travelers, nature lovers. Discover our collections of shoes for men and women.
Sep 16, 2017 - ethletic.com -

0
Our Fair Skater is a skater-shoe for daily use. Authentic, modern, urban. It's so comfortable; it's good for every adventure, always a little non-conformist, idiosyncratic, on the road. Our Collection line offers you the muted color trends that are easy to match with your wardrobe favorites.
All Skaters are made from Fairtrade certified organic cotton and natural rubber soles.
Except for the metal eyelets, natural materials are used exclusively. The shoes are 100 percent vegan.
Sep 16, 2017 - bboheme.com -

0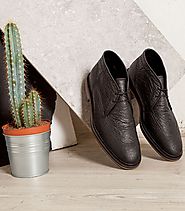 Contemporary UK based vegan and vegetarian footwear for men and women by Bourgeois Boheme shipping worldwide. Shop online today!
Sep 16, 2017 - nae-vegan.com -

0
Nae is a Portuguese footwear brand with a vegan philosophy and concerned with environmental sustainability. Made in Portugal and shipped worldwide.
Sep 16, 2017 - grandstep.de -

0
Internetpräsenz von Grand Step Shoes – nachhaltige ökologische Schuhe fair produziert.