This is the second List about the best Green and Sustainable Fashion Brands. Last week we have researched the 10 best Denim Brands. This week we have done a deep dive on Green Sustainable Multilabel Online Stores. As most of these stores do not deliver globally, we have added the country of origin. Have a look at this highly subjective Top 10 List and vote for your Favorites directly by putting your thumps up or by commenting below the post or directly inside of the list tool. If you think we missed some major Shops, please write your choice  in the comments section.
Best Green Sustainable multilabel E Commerce Stores
What are the best multilabel E Commerce Stores to buy Green, Sustainable and Ethical Fashion?
Aug 30, 2017 - greenality.de -

190

von bei GREENALITY bestellen. ✔Fair Trade & Bio ✔Lieferung in 1-2 Tagen ✔Versandkosten nur 2,50€
Aug 30, 2017 - gatherandsee.com -

209

Free Worldwide Delivery and UK returns. Discover the best ethical fashion online. Organic, fair trade & ethical dresses, jackets, tops, lingerie & accessories
Aug 30, 2017 - glore.de -

205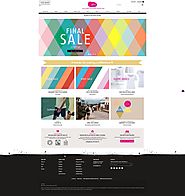 Der glore Green Fashion Store bietet eine liebevolle Auswahl an fairer Mode, Bio Kosmetik und Lifestyle Produkten. Be green in any colour you like.
Aug 30, 2017 - avocadostore.de -

102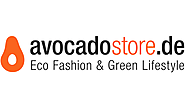 Avocado Store ist der Online-Marktplatz für nachhaltige Produkte. Kaufe nachhaltig, gesund, umweltfreundlich, schadstoffarm, fair trade, bio
Aug 30, 2017 - centrecommercial.cc -

118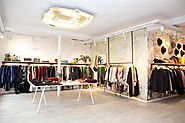 Centre Commercial Online Store. Buy Veja, Bleu de Paname, Roseanna, Valentine Gauthier, Larose, Homecore, Steven Alan online...
Aug 30, 2017 - modavanti.com -

146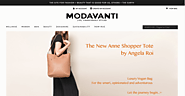 Aug 30, 2017 - shopethica.com -

150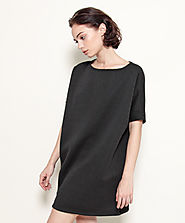 Shop the world's top ethical fashion, sustainable fashion and slow fashion brands. At Ethica, every product has a story and every choice has an impact.
Aug 30, 2017 - zady.com -

126
ZADY is a lifestyle destination for conscious consumers. We carry a curated collection of clothing, accessories and home items for women and men.
Aug 30, 2017 - fashion-conscience.com -

117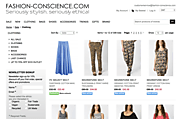 Aug 30, 2017 - nukuhiva.nl -

115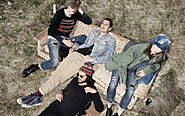 Fair fashion & Sustainable products: dat is waar Nukuhiva voor staat. Nukuhiva kiest bewust voor modelabels die produceren met respect voor mens en natuur. Kom langs in de winkels in Utrecht en Amsterdam voor fair trade kleding.
[rad_rapidology_locked optin_id=optin_4][/rad_rapidology_locked]